Datum/Zeit
Date(s) - 12/12/2015
21:00
Veranstaltungsort
Spielboden Dornbirn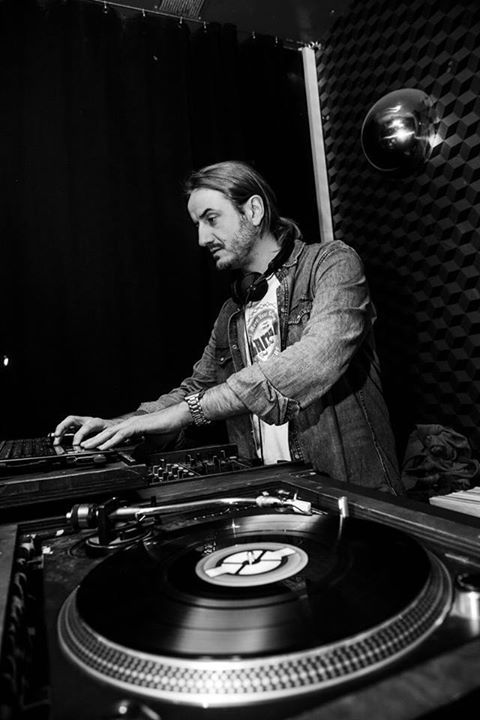 VOODOOCUTS (Resense rec. | Berlin, DE)
GUM DJ TEAM (SoulBrigada | Querbeat | Chris Secundo)
Global Underground Music – SoulBrigada, Querbeat und Chris Secundo entführen das Publikum, mit ihrem Soundteppich aus tropischen Klängen Südamerikas, treibenden Grooves der Karibik, polyrhythmischem Sound Afrikas, mitreißenden Beats aus dem Orient und Asiens, in ferne exotische Klangwelten unserer Kontinente. Dabei treffen Originalaufnahmen auf brandneue Songs, Edits oder Remixes, ohne aber die Welt des musikalischen Untergrundes zu verlassen!
Diesmal zu Gast bei GUM: Voodoocuts (Resense rec. | Berlin, DE)

Fuelled by the fi nest funk & soul and with a cut-n-paste mentality, Voodoocuts delivers his own vision of modern club grooves, fusing original and bootlegged funk, jazzy cuts, disco and tropical rhythms.
Voodoocuts has established quite a reputation for himself becoming a well known name in the international funkybreaks scene with his incendiary dj sets around Europe and hosting his own radioshow "Hit me!" on SoulnationFM (Barcelona).
As producer, he has released his music on records labels such as Resense, Carnibal, Honkey Phonk, Katakana and the NY City based Wonderwheel Records (alongside Nickodemus and Dj Nu-Mark from Jurassic 5).
With his fi rst single, «Mi Boogaloop», he got international positive acclaim and, since then, his productions and reedits have been topping the Sales Charts over the past few years.*
www.facebook.com/voodoocuts
www.soundcloud.com/voodoocuts
GUM DJ TEAM
SoulBrigada (D) ist ein Musikprojekt der beiden Künstler Alex D. & Fabio V., welche seit einigen Jahren mit ihrer eklektischen Mischung auf diversen Festivals& Clubs für Furore sorgen. Auch wurde vor kurzem ihr Remix der "Havana Cultura Band" – ein Projekt der DJ-Ikone Gilles Peterson – als exklusives Vinyl auf Poets Club Records veröffentlicht. Zudem ist auf KAT45 records letztes Jahr eine Single mit zwei Edits erschienen.
Querbeat (D) und Chris Secundo (A) aka KOGA sind schon seit Anfang der 90-iger Jahre sowohl national als auch international als DJs on Tour und konnten bereits bei combi int. und xxx records Tracks veröffentlichen. Mit ihrem breitgefächerten  musikalischen Repertoir bringen sie jede Tanzfläche zum Kochen und begeistern die tanzwütige Menge mit fetten Sounds direkt von der Vinylscheibe. Natürlich sind sie auch stets gern gesehene Gäste bei diversen Radiostationen wie z.B. FM4, Toxic FM,  sweat lodge radio, Stadtfilter,  Proton etc. Save the Vinyl!
www.soulbrigada.org
www.facebook.com/soulbrigada
www.mixcloud.com/chrissecundo
www.facebook.com/chris.secundo